... Deep Inside Her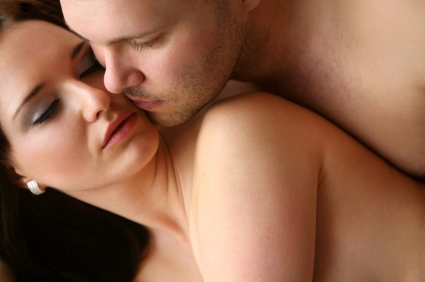 Fact:
Women Lust For Orgasms
Fact:
Women Lust For Anything
           That Results In Orgasm
Fact:
Better Sex Positions =
           Better Orgasms!
...But Not All Sex Positions Are Created Equal.
Different Types of Sexual Positions Are Best Suited for Certain Types of Effects And ORGASMS.
One of the issues most people mention when talking about sex positions and specifically intercourse is the depth of penetration.
Some women orgasm from deep penetration,  some women prefer shallow penetration.
...But Penetration is not really the issue.
Orgasm is The Issue.

Many of you will remember a concept I call  the orgasmic equation:
O = D + A
This stands for orgasm = Desire + Arousal.
Desire (D) comprises all of the non-physiological elements that get a woman sexually excited leading her to sexual
Arousal (A)  encompasses all of the physical aspects involved in achieving a state of heightened sexual tension.
The less than pretty truth is most women can't  climax from any amount of penetration.
Why?  You May Ask...
Well I will give you the full explanation in the next  installment ...
But for now my post to one of my students may give  you an answer.
 Lets see if you can figure it out.
*********************************************************

Today's Post is From Moses who writes:
"Dear David,
I have a girl friend and we are sexually active, after caressing her,...We normally have sex in the missionary position and then change to the spoon position because she always cums in that style.
The great thing is that we communicate with each  other well, and when she cums and it is short  she tells me.
We had sex and she had an orgasm but she told me  that she wanted it to have been longer. With the spoon  position, penetration is not deep and she said she thinks that if i could have penetrated deeper it would have led to her having a longer orgasm.
Is this true?
The great thing is that i am able to control when i ejaculate and i always ejaculate after she has had her orgasm.I really want to be able to satisfy her even if i don't orgasm, I always want her to orgasm.
"Moses
*********************************************************
My Reply To Moses...
Dear Moses,
The"Spooning Sex Position" generally won't give you a very deep penetration although it is very intimate.
It's what I call more of a Romantic Sexual Position As Opposed To An Erotic One.
In Secret Orgasm Tips  I  openly  discuss the little understood topic of Sexual Arousal Accelerators.
These are sexual techniques, positions and places that either increase Her Primal Animalistic Lust For Sexual Pleasure and Release.
Or
Enhance The Romantic Erotic Experience of Lovemaking between two people. Both Have Their Place and Depending on the "Psychology" of the woman you are with.  One or the other can often be the difference between  mediocre sex and AMAZING SEX.
For Deeper More Intense Penetration:
Have your woman on top of you in the Reverse Missionary  Sex Position.
This Sex Position is also known as the "Cowgirl"sex position  or "Girl Astride"Sex Position.
This allows her maximum penetration and more control  over the kind of erotic stimulation she needs in order to  have a good orgasm during penetration.
If she wants to have longer stronger orgasms that Sex Position is a good one.
In fact, in my Secret Orgasm Tips Course I Also Include A Complete Copy of the KAMA SUTRA  AS A FREE  Bonus that you can use to explore new positions.
If you found the information in the newsletter helpful than please like and share it and If you want an even bigger treasure trove of Secret and Forbidden Sexual Power you'll love the information in  My Deluxe Secret Orgasm Tips Course.
Best of luck!
Rock Her World And Take Names
Sincerely,
David Van Arrick
PS:  If You Like This Article Please Share and Like This Page. and In The Mean Time -
You Won't Believe How FAST LONG AND HARD Your Woman Will  Orgasm Once You Start Using SOT.
Grab Your Copy Before I Have To Take It Down.